John Savage, Author, CFHC
Credit Cards and You: Which Credit Cards Will You Choose?
Updated: Jan 14, 2020
When starting out early on your credit card journey requires patience and discipline. There are a lot of great credit card offers out there and then there are some not so great credit card offers with limited options and high fees. When you start out on your credit card journey whether you're new to the country or just graduated from high school, you want to make sure you apply for credit cards that you can upgrade after increasing your income and have great on time payment history for at least a year.
Some things to consider when applying for your first credit cards are, have you already started establishing a credit profile through a new apartment, your first car, or maybe even getting a basic charge card to receive special discounts and offers and some of your favor stores such as Kohl's, Macy's, or Costco. Regardless, there are many way to start your journey. The first things I recommend is going to www.annualcreditreport.com and setting up setup an account with Experian, Equifax, and TransUnion to request your free online credit reports.
This is a good way to start getting familiar with what your present credit profile looks like. You can even use these sites to login and dispute certain items that are inaccurate such your name, address, or other information that may be wrong such as any derogatory remarks though for this last one, I recommend doing everything in writing so you can document and have a paper trail of all correspondence. And, of course, you can see what your current credit scores are at that time.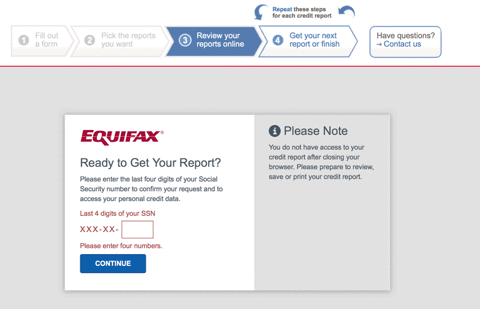 Another great thing about these sights is that they have a lot of educational material the basics of credit,credit laws, and how to dispute information directly with the bureaus or how to freeze each of your credit reports which anyone can now do for free since 2018.
Knowing what your current credit scores are is one of the most important factors but not the only factor in determining which credit category you fall in and which cards you will most likely qualify for. Once you know what category you fall in, for example, according to www.myFICO.com, Poor is anything below, 580, Fair is anything between 580 – 669, Good is 670 – 739, Very Good is 740 – 799, and Excellent is anything above 800. Once which of these categories you fall in, you can doing a very extensive search to see which card issuers and banks offer cards that fall in each of these categories. Now that you know that you know where you're at on the credit card ladder, you can easily narrow your search. Some of the best ways to do this is be signing up for free credit monitoring services and resource sites such as www.wallethub.com or www.creditkarma.com.
Both of these have a lot of great information one credit and finances. They both have an app you can download on your smartphone or other mobile device to help you keep track of and monitor your credit. They are great about analyzing your credit profile and then recommending cards that best match your current credit profile and ones that you have the best chance of qualifying for. This is good because it helps you isolate down to just a few cards that you then can click on the lick below the recommendation to get additional information before making your finale decision to apply.
You want to read the fine print carefully to make sure you fully understand both the pros and cons of having the card, your responsibilities as the holder of that card, any benefits it carries such as cash back rewards on food, gas, or other major purchases, travel discounts, free introductory periods such as 15 months zero percent interest, free periodic credit limit increases and more.
Often times, when you're starting out you may have to start out with cards such as the Capital One Platinum Credit Mastercard, Discover It Card or the Discover It Student Card, the Petal VISA Card, Journey, Card,Open Sky Card, Citi Secure Mastercard, Open Sky Secure VISA Card, Capital One Secure Master Card, and the First Progress Secure Mastercard just to name a few. The Secure VISA and Mastercards are even easier to get because you have to deposit $200 - $300 on average of your own money and the APR is usually really high from 19 – 29 percent interest and if you are late on paying on the card that you are basically borrowing against, there high penalty payments that usually range around $35 on average. While many of these cards are good starter cards to help build your credit, they can just as easily hurt your credit if you do not manage them responsibly.
After after managing and paying on these cards for 13 months or less, you may then be eligible for a credit limit increase base on your user activity, income, other available credit limits and utilization factors. If these are secure credit cards, you will be upgraded to a Non-Secure Credit card and may also be legible for a credit limit increase based on your usage and you will also get your original deposit back. Just make sure you just carefully read and abide by the terms on your specif credit card as terms and balances can vary slightly form one user to another based on the user profile and the issuer of your specific credit card.
To conclude, credit can be your friend or your nemesis but it can't be both and that is ultimately determined by and reflective of you the user. Life does bring its challenges and burdens at times but if you learn how to mange your and track your fiances and can discipline your usage and charging with your credit cards, you can ultimately build a solid credit profile that you can leverage to invest in a business, borrow money for special investments, get the best loan terms on autos and real estate and take advantage of all type of rewards, cash backs offered, and travel perks once you graduate into the Tier 3 through Tier 4 cards which then come with annual fees ranging from $95 - $660 per year. We will leave these for later in our graduated discussions.